The EBAMed team is diversified in background, knowledge, and culture to provide the broadest possible perspective. They bring together experience from different types of companies, ranging from start-ups to well established multinationals.
Our experts are creative with a track record of success in the development and global commercialization of cardiac software, medical devices and drug. They are passionate people, driven by innovation, with a clear focus on patient benefit and proving this benefit with clinical-based evidence.
The R&D team is conducted in-house, allowing it to retain greater control over its proprietary technology.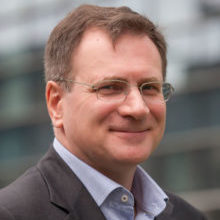 Giovanni Leo
Co-Founder & Chairman
Giovanni Leo is partner of Innogest Capital since 2018. Prior to Innogest Giovanni was VP of R&D at St Jude Medical since the acquisition of Endosense in 2013, which he co-founded to develop a novel technology for the catheter ablation treatment of cardiac arrhythmias. Formerly he was the director of the Geneva offices for Acrostak Corp., a Boston-Scientific funded medical device company that developed the only European system for vascular brachytherapy. Giovanni earned an Executive MBA in Management and Corporate Finance from the HEC of Lausanne, following a degree in management engineering from Politecnico of Milano, Italy.
Antonio Gambardella
Director
Antonio Gambardella is an executive with more than 15 years of management experience. He serves as Director at Fongit, a foundation supporting innovation on behalf of the State of Geneva. He is also Expert for the Swiss Innovation Agency (Innosuisse) and sits on the board of directors of a variety of tech startups.
Gian-Luigi Berini
Director
Gian-Luigi Berini is a successful high-tech entrepreneur and chairman of the Geneva based Seed Money Fund Fongit Seed Invest. He has been coaching numerous startups and was involved in 6 exits, including his own. Gian-Luigi is an experienced board of director; he held different roles including chairman. He currently sits on the board of 5 startups.
Prior to creating his own startup, he was managing director of Switzerland's leading startup incubator, Fongit, where he served as a member of the trustees for more than 15 years. Before joining Fongit, Gian-Luigi spent more than 10 years in multinational companies, as line- and general manager. Gian-Luigi holds a MA in Business Administration.
Additionally, he is the founder executive chairman "More Than A Drop Foundation."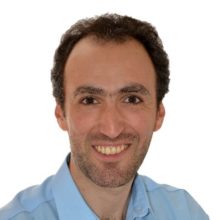 Adriano Garonna
Co-Founder & Director
Adriano Garonna is a physicist with over 10 years of experience in the technologies used for medical treatments with accelerated particle beams, matured in academia (EPFL), both public and private research institutes (CERN, TERA Foundation), as well as clinical centers (Paul Scherrer Institute in Switzerland, EBG MedAustron Gmbh in Austria).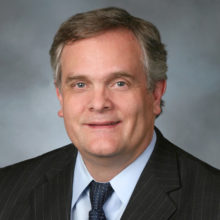 Douglas Packer
Co-Founder & Key Advisor
Douglas L. Packer, MD, is a Professor of Medicine, and the John M. Nasseff, Sr., Professor in Cardiovascular Diseases in the Department of Cardiovascular Diseases, Division of Cardiac Electrophysiology, at Mayo Clinic Rochester. He is Director of the Translational Electrophysiology Research Laboratory. Dr. Packer is internationally known in cardiac electrophysiology.
He received the MD degree at the University of Utah and completed an internship, residency and fellowship at Duke University, where he was on staff before coming to Mayo. His honors and awards include the ACC 2019 Distinguished Scientist Award (Translational) (2019), the Distinguished Service Award from Brigham Young University, the Haskel Schiff Award in Internal Medicine from Duke University, the Eric Prystowsky Advocate for Patients Award, and a variety of Visiting Professorship awards.
Dr. Packer is active in the Heart Rhythm Society where he is a past president and member of the Board of Trustees. He is also active in the American Heart Association and the American College of Cardiology. He has served/currently serves on editorial boards for the Circulation Arrhythmia & Electrophysiology, American Heart Journal, the Journal of Cardiovascular Electrophysiology, Heart Rhythm journal, and the (EP) Journal of the American College of Cardiology. He also has served on multiple National Heart, Lung, and Blood Institute work groups on atrial fibrillation, ablation and planning for future NIH studies.
Dr. Packer has been an active teacher and mentor, and also lectures widely on cardiac arrhythmias. He has written or co-authored more than 379 publications. He has lectured extensively in national and international meetings, giving over 1,872 invited lectures in 41 countries. He has served on the executive committee of a number of NIH multicenter randomized clinical trials, Including the MUSTT, SCD-HeFT, and HAT Trials. Dr. Packer is also the International Principal Investigator of the recently reported NIH CABANA Trial. In this capacity he led the consortium of centers directing the trial. He is the PI of the Thermedical VT Needle Electrode study, and on the Executive Committee of the LESS VT Study.
Dr. Packer is a Mayo Clinician Investigator. His translational work focuses on the mechanisms and ablation of atrial fibrillation and other cardiac arrhythmias, autologous fibroblast modulation of electrical impulse propagation in the heart, and the development of carbon particle catheter-free ablation of arrhythmias. His clinical work investigates 4/5 dimensional integrated image-guided ablation, and the development of new energy sources for the modification of cardiac tissue. His work has been funded in part by private foundations, the American Heart Association, and the NIH. A key part of his research is the development of the US Catheter Free Particle Therapy Ablation Program. He is also the PI of the Extracorporeal Particle Therapy Ablation Using Proton and Carbon Beams, that is currently under way. Dr. Packer holds US and European patents in the development of intracardiac ultrasound and 4/5D imaging, and particle therapy ablation.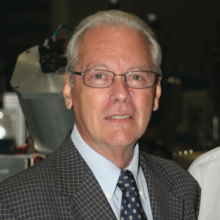 Ugo Amaldi
Co-Founder & Key Advisor
Ugo Amaldi was Director of research at the National Health Institutes in Rome (ISS), where he worked on radiation physics and nuclear physics. Since 1973 he has been Senior Scientist at CERN. He is well known for his achievements as a particle physicist, in particular for the creation and direction of the DELPHI Collaboration. He has been president of the Italian Foundation TERA (Tumour therapy with hadronic radiations) from its creation in 1992 till 2018, when he created the Italian National Centre for Hadron Therapy CNAO in Pavia, and is now President emeritus. He has been full Professor of Physics at Milano University and, at present, is Distinguished Affiliated Professor at the Technische Universität München (TUM). Two million Italian high-school pupils have studied physics on his about forty textbooks and 600 publications account his scientific activities in the fields of physics of atoms, nuclei, fundamental particles, accelerators and in medical physics.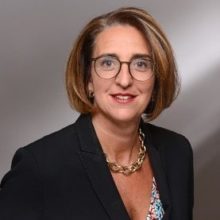 Marina Izzo
Chief Executive Officer
Marina Izzo Joined EBAMed in January of 2021 with nearly 20 years of leadership experience in the international medical devices industry. She is the former CEO of Cardionovum, a privately owned start-up where she spent 3 years, which during this time received Chinese FDA market approval for two innovative drug coated balloons. Prior to that, she was Senior Director of Sales and Marketing at Symetis SA (now part of Boston Scientific), where she established the company as a key competitor in the transcatheter aortic valve implantation (TAVI) market. She has held several leadership roles with Medtronic in Europe and with St. Jude Medical, including Marketing Director for the EMEA Atrial Fibrillation (AF) business. Mrs. Izzo holds a Master in Economics from the Bocconi University of Milan.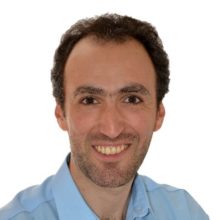 Adriano Garonna
Chief Technology Officer
Adriano Garonna is a physicist with over 10 years of experience in the technologies used for medical treatments with accelerated particle beams, matured in academia (EPFL), both public and private research institutes (CERN, TERA Foundation), as well as clinical centers (Paul Scherrer Institute in Switzerland, EBG MedAustron Gmbh in Austria).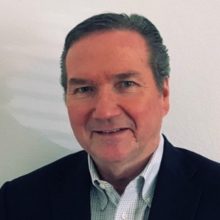 Patrick Maguire
Medical Affair
Dr. Maguire is the immediate Past President, CEO and Director of CyberHeart Inc., a medical device company focusing on a non-invasive approach to ablate cardiac tissue, with a focus toward the treatment of cardiac arrhythmias. The company was acquired by Varian Medical Systems. Prior to that Dr. Maguire was the CEO of Targent Inc. (acquired by Spectrum Pharmaceuticals (NASDAQ:SPPI) in 2008. He served as VP of Medical Affairs and Technology Development at VitaGen Inc., a leader in the development of a bio-artificial liver device employing extracorporeal cellular therapy for liver disease. In addition he served as Executive Chairman, of New Cardio Inc. (12-lead transcutaneous ECG cell phone app) and Board Director of Hemolife Medical Inc. He is a Cardiovascular and Thoracic Surgeon, and has acted as a Principal Investigator, and Chairman of the Scientific Advsisory Board for devices, drugs, and associated clinical trials. Dr. Maguire holds the MD and PhD (Physiology and Biophysics) degrees from Georgetown University and an MBA degree from Pepperdine University in the U.S.A.